Reviews of Family Ski Japan
Reviews #1
Our family went to Japan in March 2017 and we will never forget the fantastic skiing experience we had with Shuji. So we are happy to provide one of the reviews of Family Ski Japan in Madarao Kogen.
Shuji met us at our hotel and made sure that we had everything we needed. We spent 3 days with him on the ski slopes, and he was an excellent instructor, taking great care of us. Our kids, Nick (11) and Olivia (8) had the time of their lives, and are still telling people that they had their own private instructor who knew all the great runs to take them on! Shuji was patient, and managed to give us all individual tips on how to improve our technique, even though we were of varied abilities. By the end of our time at the snow, we had all improved in skill and confidence, thanks to Shuji's positive attitude and energy. We had great fun with him, and the fact that we don't speak Japanese was not a problem, as Shuji spoke English with us, and even taught us some Japanese expressions!
Our skiing experience with Shuji was a highlight of our trip to Japan, and we would not hesitate in recommending him to other travellers and families who are looking for an authentic Japanese skiing experience. Shuji is an energetic, positive person who understands the needs of overseas travellers in Japan. He taught us a great deal about Japanese culture (recommending food and explaining customs) and we got to experience Japan like locals. We will definitely be back for another holiday with Shuji!
Emma, Charlie and family
Australia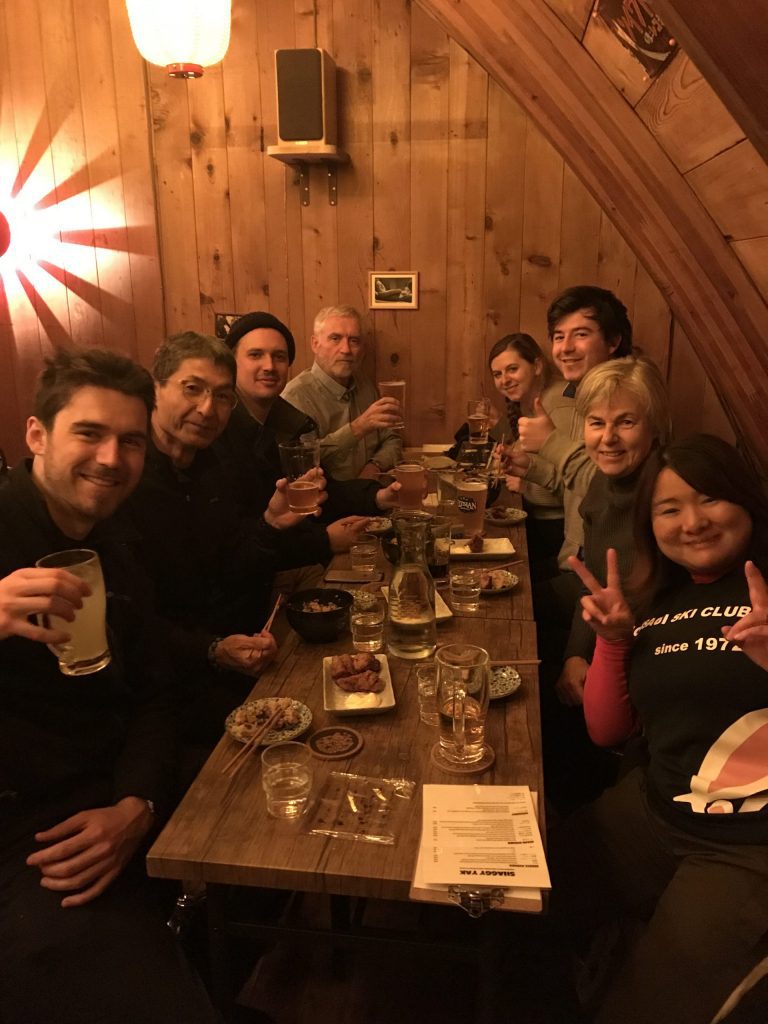 Reviews #2
I travelled with my partner (we are both teachers and I also run a yoga business) and we had a fantastic time. The accommodation arranged was homely and we felt truly welcome by the lovely and experienced hosts.
Shuji made us feel completely at ease throughout the experience. We had a fantastic time and I can't recommend Family Ski Japan enough. I have particular dietary requirements (vegan) – loved the breakfasts and the variety from morning to morning. A dinner we had there and all the dining places recommended were great!
I had no ski experience and had avoided it for fear of injuring myself. Shuji's instruction was so clear and encouraging. I made good progress and felt cared for and never under pressure to do anything to hard. The lessons were step by step, so I built on skills progressively. His 20 years of instruction experience, and experience as a school teacher himself, was so evident
The particular ski fields were amazing. We were fortunate to have prominently fantastic weather. A near blizzard was on a day I was feeling off-colour so I just chilled out at the base of the run with the option to go back to the accommodation at any time. The others 'toughed' it out in the amazingly powdery snow.
We truly loved our stay. Thank you!
Miranda Mitchell
Australia
Do you have a review of Family Ski Japan you'd like to share? Please drop Shuji a line here!