Offering Japan ski courses for the whole family
Lessons and Guiding at Madarao Family Ski Japan
Why don't you have fun with the whole family in the Japanese quality powder snow? Family Ski Japan offers enjoyable ski instructing tours only arranged for your family.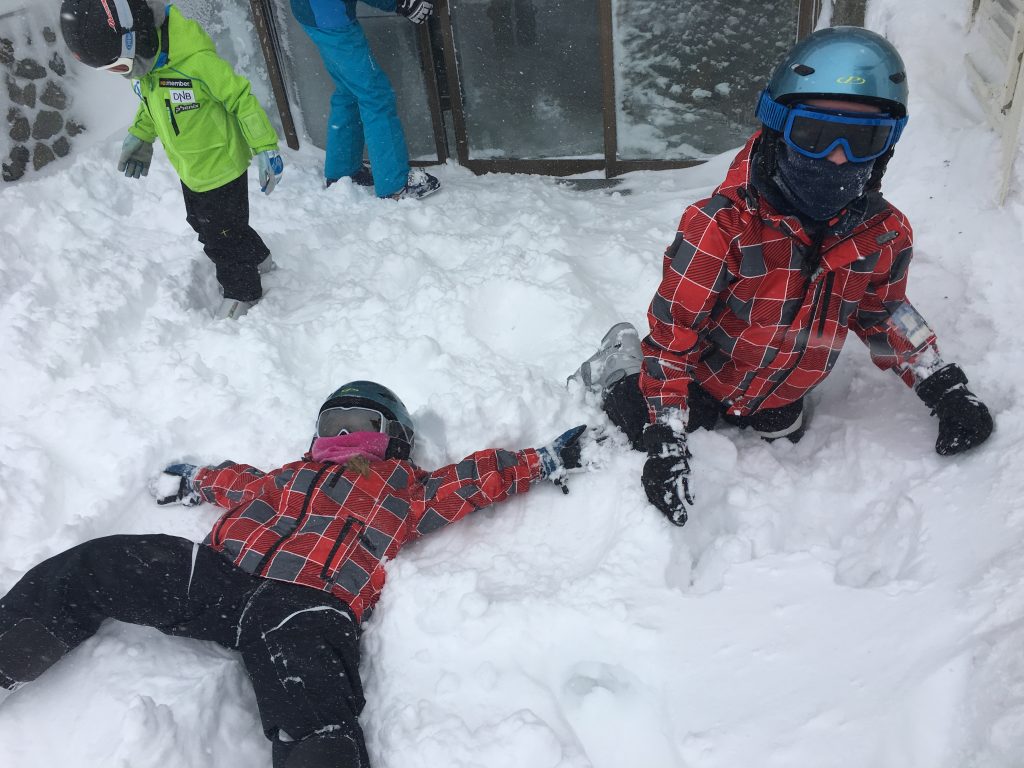 Family ski fun for everyone at Madarao Resort
What is unique about the Family Ski Japan?
All different level can be adapted – from beginners to advanced;
Lesson is focused on your ability and experience through the SAJ ski method;
All the family can ski together on excellent Japanese ski courses at Madarao;
Offering flexibility for your needs – e.g. Parents can ski freely while children have lessons.
Note: This package is for families with children but we also offer packages for group of more than 3 people. The price is the same as family package (per person)
Why choose Family Ski Japan?
Totally private lesson for the whole family;
We can guide and instruct in a flexible manner to suit all ski skill levels;
You can choose a variety of courses, enjoying the beautiful ungroomed and tree run courses with whole family together.
What Family Ski Japan offer
In order to provide the special tour for you, we offer the package/benefits below:
Experienced SAJ license holding instructor guides in both the ski area and in your accommodation.
Only one family is booked so you have our total focus
We offer excellent lessons with warm hospitality.
An English speaker is available.
Even if you are a beginner level of skier, we guarantee your maximum achievement within 3 days. We are based at Madarao Kogen ski area which caters for beginners to the advanced level skiers, plus it also connects to Madarao Tangram Ski Resort. However we can also arrange trips to other ski resorts. Within 50 minutes you can access ten famous ski areas – Iizuna Kogen, Togakushi, Kurohime, Akakura, Suginohara, Ikenotaira, Togari, Nozawa Onsen, Shiga Kogen and Kijimadaira.
How can I book?
Please use the inquiry form.
How much does it cost?
Basic price (based on a minimum of three people)
• Adult (per person) 42,000 yen

• Child (per person) 38,000 yen
Based on the above, following are example prices in a total family package:
1 Adult + 2 Children: 121,000 yen
2 Adults + 1 Child: 125,000 yen
3 Adults: 126,000 yen
2 Adults + 2 Children: 160,000 yen
2 Adults + 3 Children: 198,000 yen
*A minimum booking requirement of 3 people is preferred. However, depending on other bookings, we may accept two people at the following rates:
• Adult: 45,000 yen • Child: 40,000 yen
Based on the above, following are example prices:
2 Adults: 90,000 yen
1 Adult + 1 Child: 85,000 yen
What does the package include?
Accommodation (B&B) – see below
Ski Instruction (2 x half day lessons, 1 day lesson)
*Lift ticket and ski hire are not included (link coming to season 2018 lift ticket price)
*Fitting equipment can be found in our recommended shop
What accommodation is offered?
Our guests stay at the well-reviewed and popular 'Pension Ringo Jam' or ' Do Sports Plaza Madarao' . If not available equivalent standard accommodation will be provided.
【Pension Ringo Jam】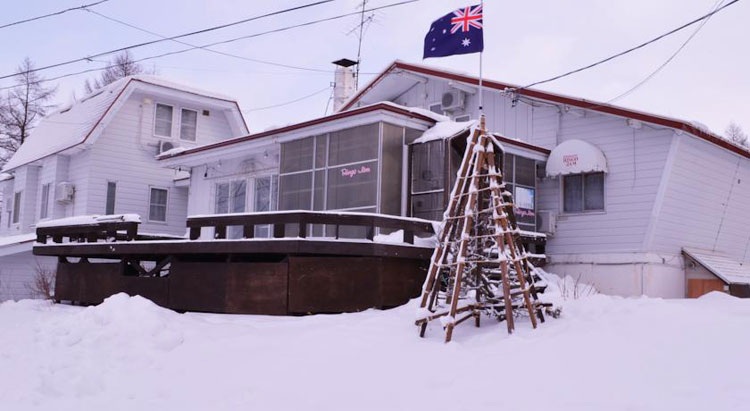 【Do Sports Plaza Madarao】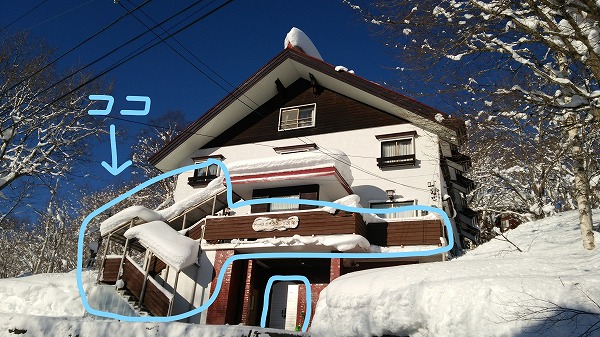 Is anything else offered?
We offer alternative tours such as local sightseeing tour when the ski lifts are not running because of the heavy snow, such as 'Zen experience', 'Onsen tour', etc.